Study of Scientific Research Culture of Future Music Teachers in European Countries
Keywords:
European educational space, research culture of a music teacher, ; research-oriented learning, interdisciplinary thinking, ; music-pedagogical education, continuing education
Abstract
Object. In the article taking into account forming of European educational space orientated on rapprochement of the systems of training of pedagogical personnels in the countries of european union, actuality of the research-oriented studies as innovative is grounded. Methods. On the basis of comparativist analysis the different vectors of refraction of theoretical and practical experience
are considered in relation to forming of scientifically-research culture of teachers, future teachers of musical art, in European countries (To Germany, Poland, Great Britain). Results. It was found that in the European pedagogical space there is a significant number of teacher training programs «teacher-scientist», «teacher-researcher», «teacher who reflexively self-governs», «teacher - reflexive practice». In these programs, the conditions for organizing the training of future teachers, the nature of educational interaction are transformed and subject to the requirements of research. The German pedagogical system is based on W.Humboldt's concept of higher education and determines that the specialty «music teacher» is based on three «whales» - creativity, science and pedagogy. It is established that in Poland the master's research is considered as a didactic category in art education and requires different ways of organizing scientific and pedagogical guidance; in the Great Britain, the education and development of a teacher-researcher, a thinking practitioner, is a personal marker of his competence and professionalism. Conclusions. Factors influencing the development of critical, interdisciplinary, analytical, methodological thinking of the future specialist and creating the necessary foundation for the formation of his research culture are identified. This is raising the level of scientific and methodological education, the fundamentalization of the educational space, its «learning», the intensification of research, reflection, innovative forms of learning.
Downloads
Download data is not yet available.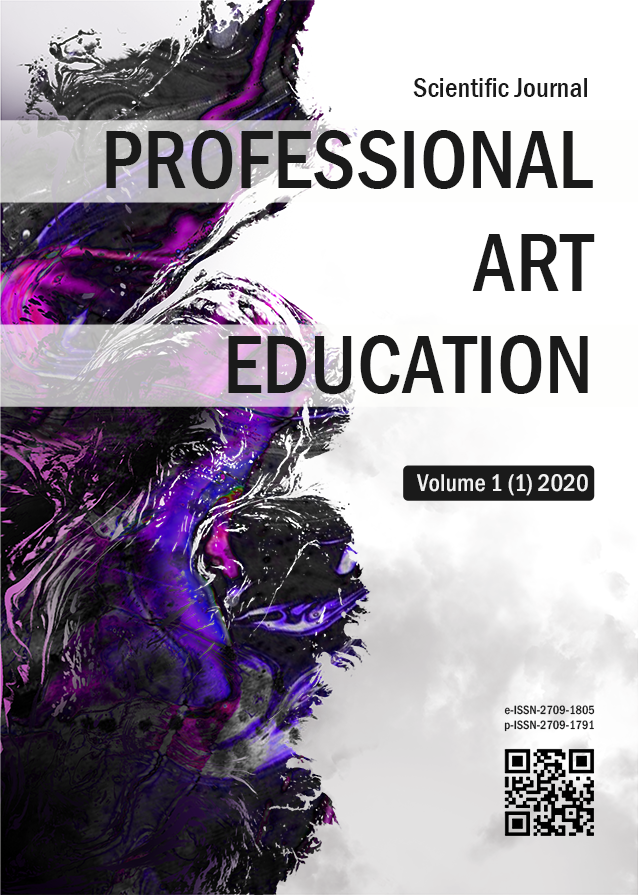 Downloads
How to Cite
Tusheva, V. (2020). Study of Scientific Research Culture of Future Music Teachers in European Countries. Professional Art Education, 1(1), 23–29. https://doi.org/10.34142/27091805.2020.1.01.04
License
Copyright (c) 2020 Scientific Journal "Professional Art Education" & Viktoriya Tusheva
This work is licensed under a Creative Commons Attribution-NonCommercial-ShareAlike 4.0 International License.